SEI HEXE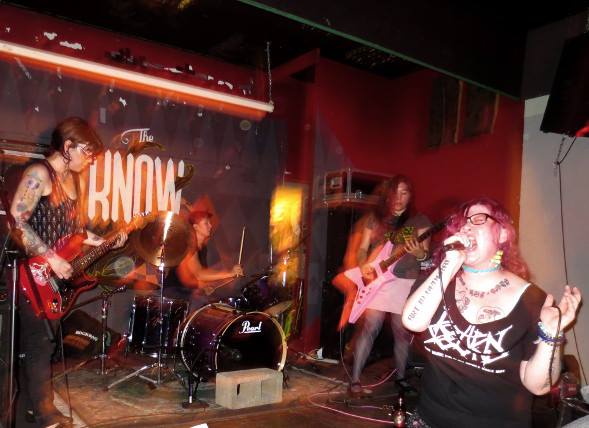 ALESSANDRA - guitar // JULIE - drums // MELISSA - guitar // AMELIA - vox
Formed by Portland roommates in 2007, SEI HEXE sets the bar for all-female extreme music, spinning epic doom, goth and crust-fueled compositions with dark, nature-rooted themes. Vocalist Amelia Dawn spearheads a searing live band that combines symphonic arrangements with unhinged vocal rage. Their first full length set
To Rot My Soul Is Smiling
connected songs around each of the elements (earth, air, fire and water) in a brutal metal juggernaut.
Now, they team up with Seattle's BALSA for a split 7" with their most pummeling work to date: "Safely Endangered Species" matches a half-time D-beat groove with an unforgettable guttural vocal hook, while "Synapses Crawling" weaves searing guitar tones in a metalized cacophony. Not for the weak, SEI HEXE makes it all harsh and brutal.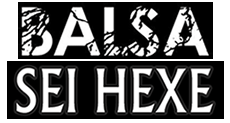 BALSA / SEI HEXE (7" SPLIT)

LATEST REVIEWS

SEI HEXE
- "Tight song structure... earthy with tribal rhythms and chanted, almost gothic vocals at times...and from the wreckage create something new and refreshing."
BALSA
- "Chaotic dual guitar arrangements over steady bass melodies, post-hardcore style vocals and off the wall drum patterns."
-
Profane Existence

SEI HEXE
- "Itís dark, aggressive, tribal, and gets under your skin... I have a feeling they probably kill this shit live"
BALSA
- "Three songs packed tight with steady drum fills and pulsing bass that keep things rolling"
- Razorcake