Contact String Break and feel good about it:
i n f o @ s t r i n g b r e a k . c o m
String Break releases can be found online at:
Amazon
iTunes
Spotify
Rhapsody
and in discerning local record stores including:
Washington DC
Smash Records
(3285 1/2 M Street, Georgetown)
Melody Records (1623 Connecticut Ave., NW)
Brian McKenzie Infoshop

New York City
Bleecker Bob's
(118 West 3rd St.)
Generation Records (210 Thompson St.)
Los Angeles
Benway Records (1600 Pacific Ave., Venice)
Amoeba Music
(6400 Sunset Blvd., Hollywood)
Headline Records
(7708 Melrose Ave.)
Destroy All Records
(3818 Sunset Blvd., Silverlake)
Vinyl Solution (18822 Beach Blvd., Huntington Beach)
Seattle
Singles Going Steady
(2219 2nd Ave, Downtown)
Easy Street Records (California Ave, West Seattle)
Everyday Music (112 Broadway, Capitol Hill)
Boston
CD Spins
(324 Newbury St.)
Providence
In Your Ear
(286 Thayer St.)
Danbury CT
Trash American Style
(12 Mill Plain Rd.)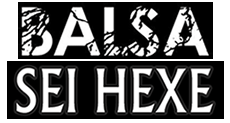 BALSA / SEI HEXE (7" SPLIT)

LATEST REVIEWS

SEI HEXE
- "Tight song structure... earthy with tribal rhythms and chanted, almost gothic vocals at times...and from the wreckage create something new and refreshing."
BALSA
- "Chaotic dual guitar arrangements over steady bass melodies, post-hardcore style vocals and off the wall drum patterns."
-
Profane Existence

SEI HEXE
- "Itís dark, aggressive, tribal, and gets under your skin... I have a feeling they probably kill this shit live"
BALSA
- "Three songs packed tight with steady drum fills and pulsing bass that keep things rolling"
- Razorcake