BLOWBACK 'LIES' CD
LIES is Blowback's second release, now on CD with 3 extra tracks. More fast and frantic punk with old school hardcore and protest punk influences. Still packed with plenty of political vitriol, LIES features "No Nos Moveran&quot (We Shall Not Be Moved); recorded for the Protest in Music exhibit at the Brown vs Board of Education National Historic Site. Complete lyrics and legend of faces on the cover included.




BLOWBACK 'LIES' 7"
LIES is the second release from Blowback. The 7" version includes 3 new songs and a spanish-language remake of "We Shall Not Be Moved"




BLOWBACK 'TRACK III' CD
TRACK III is the debut release of the bi-coastal band Blowback. A political agenda of hardcore, punk and metal, recorded the week of Sept. 11 2001 in New York City.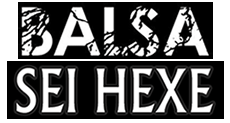 BALSA / SEI HEXE (7" SPLIT)

LATEST REVIEWS

SEI HEXE
- "Tight song structure... earthy with tribal rhythms and chanted, almost gothic vocals at times...and from the wreckage create something new and refreshing."
BALSA
- "Chaotic dual guitar arrangements over steady bass melodies, post-hardcore style vocals and off the wall drum patterns."
-
Profane Existence

SEI HEXE
- "Itís dark, aggressive, tribal, and gets under your skin... I have a feeling they probably kill this shit live"
BALSA
- "Three songs packed tight with steady drum fills and pulsing bass that keep things rolling"
- Razorcake