SBR4: BLOWBACK - DRUG WAR (7")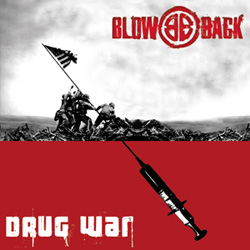 RELEASE DATE: AUGUST 19 2008
The third release from DC protest punks BLOWBACK, recorded by Don Zientara (Fugazi, Minor Threat) at Inner Ear. Four new songs of biting, bilingual politics mixed with '80s style hardcore in the vein of MDC and early Black Flag. Great packaging with artwork by Rob Hanna (Aborted Society).
1 Drug War
2 Bible Belt
3 Transformación
a The Shift
b Vamos Juntos
Videos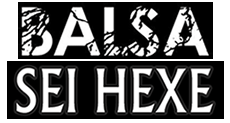 BALSA / SEI HEXE (7" SPLIT)

LATEST REVIEWS

SEI HEXE
- "Tight song structure... earthy with tribal rhythms and chanted, almost gothic vocals at times...and from the wreckage create something new and refreshing."
BALSA
- "Chaotic dual guitar arrangements over steady bass melodies, post-hardcore style vocals and off the wall drum patterns."
-
Profane Existence

SEI HEXE
- "It's dark, aggressive, tribal, and gets under your skin... I have a feeling they probably kill this shit live"
BALSA
- "Three songs packed tight with steady drum fills and pulsing bass that keep things rolling"
- Razorcake