SBR1: BLOWBACK - TRACK III (CD)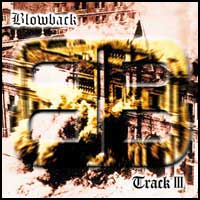 TRACK III is the debut release of the bi-coastal band Blowback. A political agenda of hardcore, punk and metal, recorded the week of Sept. 11 2001 in New York City.
1 Bodybags
2 Gotta Resist
3 Song 3907
4 Madcow
5 1-2-3-4
6 SMF
7 We Shall Not Be Moved
8 Nobody's Home
9 Execution
10 Consumer Society
11 For Whom The Bells Toll
12 Trickle Down Poison
13 Resident Asshole
14 Presente
15 Carnivore
Reviews
"Political punk rock with sounds varying from traditional labor songs, super fast rock'n'roll, and hardcore. Lots of revealing quotes from political figures and authors. Their version of 'We Shall Not Be Moved', a traditional labor song, is great! Not bad." -- Maximum RockNRoll

"Politically fueled hardcore that actually delivers more bite than bark. Extreme social commentary on government policy, human rights (or lack of) and class struggle.... Music wise, they are reminiscent to the old school hardcore noise of heavy hitters like MDC and early AGNOSTIC FRONT combined with the brutal assault of current bands like SHUTDOWN and DEATH THREAT. Yeah these guys sound pretty angry and it is evident in their songs. Fast, hard, loud and socially conscious. Everything a good hardcore band should be!" -- Skratch

"Blowback is politically charged and firmly rooted sonically in the harDCore legacy. " -- Punk Planet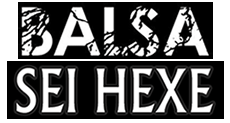 BALSA / SEI HEXE (7" SPLIT)

LATEST REVIEWS

SEI HEXE
- "Tight song structure... earthy with tribal rhythms and chanted, almost gothic vocals at times...and from the wreckage create something new and refreshing."
BALSA
- "Chaotic dual guitar arrangements over steady bass melodies, post-hardcore style vocals and off the wall drum patterns."
-
Profane Existence

SEI HEXE
- "Itís dark, aggressive, tribal, and gets under your skin... I have a feeling they probably kill this shit live"
BALSA
- "Three songs packed tight with steady drum fills and pulsing bass that keep things rolling"
- Razorcake