SBR7: BLOWBACK - GREED RUNS THE CLOCK (7" VINYL)
RELEASE DATE: JUL 2012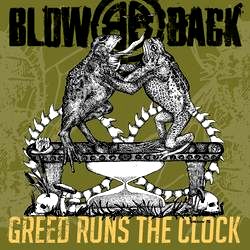 D.C. protest punk vets BLOWBACK are back with their fourth release, Greed Runs The Clock! Recorded with Don Zientara (Fugazi, Bad Brains) behind the boards and mixed by Don Fury (Quicksand, Agnostic Front), the first collaboration of The Dons meshes DC and NYC hardcore style in a hard hitting, bile-spitting four song set that skewers corporate greed and environmental destruction. Thrashy riffs, hyper beats and full throttle dueling vocals. Green/gold splatter vinyl with download card.
1 Rats in the Middle
2 Greed Runs the Clock
3 Cassandra's Lament
4 Smoke Break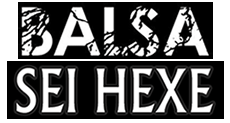 BALSA / SEI HEXE (7" SPLIT)

LATEST REVIEWS

SEI HEXE
- "Tight song structure... earthy with tribal rhythms and chanted, almost gothic vocals at times...and from the wreckage create something new and refreshing."
BALSA
- "Chaotic dual guitar arrangements over steady bass melodies, post-hardcore style vocals and off the wall drum patterns."
-
Profane Existence

SEI HEXE
- "Itís dark, aggressive, tribal, and gets under your skin... I have a feeling they probably kill this shit live"
BALSA
- "Three songs packed tight with steady drum fills and pulsing bass that keep things rolling"
- Razorcake