PINK MUSCLES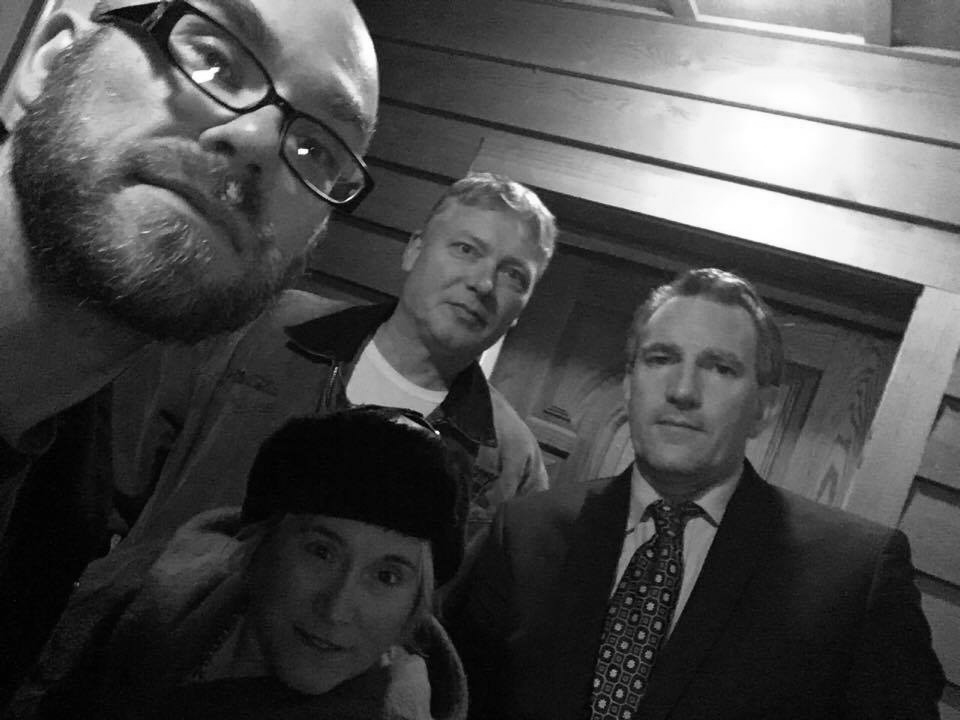 MARSHALL - guitar + vox // JANET - drums // STUART - bass // ERIC - guitar
Seattle's weirdo noise-punk band Pink Muscles, called "a rallying cry for a too-stale punk scene" by The Stranger, meld a punishing mix of aggressive music styles with gory science fiction themes to create the soundtrack for one of the most disturbing horror films you've never seen.
Drawing influence from no wave, hardcore, death metal, thrash metal, noise rock, punk rock and horror movie soundtracks, Pink Muscles' sonic missives are built on layers of effected guitar, pounding rhythms, unconventional song structures and furious screaming to bring the horror to life. Their songs are mostly short and all pissed the fuck off.
Pink Muscles began as a solo project by band guitarist/vocalist Marshall McLaughlin after he inherited a guitar from his late father. McLaughlin was inspired to learn how to play the instrument, and slowly began writing and recording the songs that would become the
Upper Body Strength
demo, recorded in 2014. With a musical vision in place, Marshall began hunting for bandmates to transform the drum machine-fueled solo project into a full band.
After completing a lineup in 2016 with guitarist Eric Elliott, bassist Lee Newman and drummer Janet Trares (Hell's Belles), Pink Muscles honed their live performance, quickly becoming a force in the Seattle music scene and touring the west coast while sharing the stage with The Dwarves, Author and Punisher, Dayglo Abortions, and Nasalrod. The current lineup includes Stuart Dahlquist (Sunn O))), Asva, Goatsnake), who recently joined to take on full time bass duties.
Now, Pink Muscles arrive with their debut release
The Signal
. A concept album in spirit, the 14 tracks tell stories of inter-dimensional monsters that have come to Earth to put an end to humanity. Each song is mini-horror film, bringing to life jarring tales of demonic male pregnancy and magic tampons ("Black Market Tampons"), pills that turn humans into insects ("The Man at the End of My Street"), and gargantuan spiders that fly out of the sun to eat families alive ("Battery Acid").
Local press has taken note. Seattle Passive Aggressive describes Pink Muscles as "spastic punk-fueled tunes that draw from death-metal skronk and no-wave...complemented by the frontman barking like a maniac out of breath", while The Stranger proclaims Pink Muscles' "loud rock cocktail splits the difference between Dead Kennedys and Pig Destroyer, only filtered through the melted circuit-board sound that made Botch so affecting."
The Signal
will be available on May 1 2017, with a supporting tour to follow.
RELEASES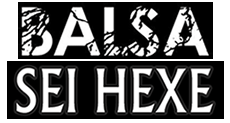 BALSA / SEI HEXE (7" SPLIT)

LATEST REVIEWS

SEI HEXE
- "Tight song structure... earthy with tribal rhythms and chanted, almost gothic vocals at times...and from the wreckage create something new and refreshing."
BALSA
- "Chaotic dual guitar arrangements over steady bass melodies, post-hardcore style vocals and off the wall drum patterns."
-
Profane Existence

SEI HEXE
- "It's dark, aggressive, tribal, and gets under your skin... I have a feeling they probably kill this shit live"
BALSA
- "Three songs packed tight with steady drum fills and pulsing bass that keep things rolling"
- Razorcake